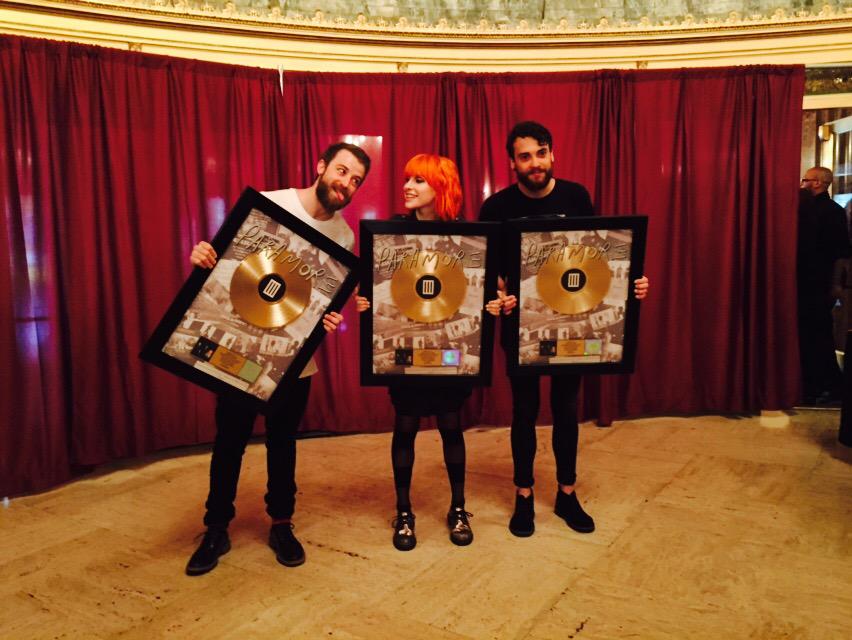 The
RIAA Association
recently updated their news on
Paramore
's albums, and as of April 1, 2016, they have eight new certifications!
Paramore-music.com
reported:
Starting from the most precious, the band can now be proud of the platinum plauque for released in 2013 album Paramore and released in 2009 brand new eyes. Each album sold over 1 milion copies in the US. Also, RIOT! went double platinum with over 2 milion copies sold.
Rest of the certificates Paramore scored for their singles. Monster, Ignorance and Pressure are now Gold and each sold over 500 000 digital copies. That's What You Get and crushcrushcrush are Platinum, selling over 1 milion digital copies.
Congrats to the band for new awards!
If you found this article useful, please share it with your friends on other social media by clicking the share buttons below. Also, if you liked this blog, subscribe for more!
Thanks for reading! :) ♥