Kristen Stewart is the lady in red for Chanel
! Check out her new campaign photos from Global Creative Make up and Colour Designer Lucia Pica for the Fall 2016 Le Rouge Collection.
Lucia posted on her Instagram:
It's Official! About to present my first collection for Chanel. LE ROUGE, COLLECTION N1 #chanelmakeup #lerougecollection1 #luciapica @chanelofficial Wearing Boyfriend Watch, Lion Ring, Le Vernis Rouge Puissant, Stylo Yeux Waterproof Eros ❤
Better Quality
MQ
HQ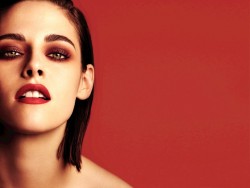 If you found this article useful, please share it with your friends on other social media by clicking the share buttons below. Also, if you liked this blog, subscribe for more!
Thanks for reading! :) ♥