Friday, November 1, 2013
Picture Quote: Kristen Stewart @stewartquotes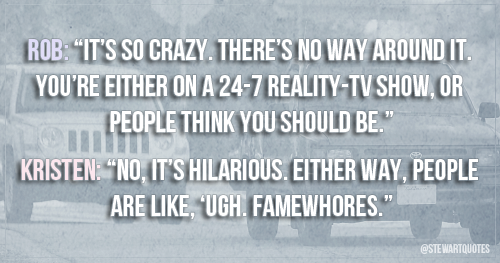 Rob and Kristen talk about the downsides to fame.
Source
Featured Post
Wake Up, Roseville!!! After almost two weeks of teasing on Instagram, Paramore have released the music video for their latest single, &qu...

Paramore --- Hayley Williams, Taylor York, Zac Farro, Justin York, Joey Howard, Logan MacKenzie, Joseph Mullen --- continue thei...