It's the first day of
Parahoy: The Second Voyage
, and fans are already on board!!
Parahoy! the Second Voyage
cruise show sails from Miami, Florida to Cozumel, Mexico on March 5-9, 2016.
Chvrches, X Ambassadors, Lights, New Found Glory, mewithoutYou and Vacationer
are to join P-more along for the ride.
Joey Howard
, brother of touring member
Jon Howard,
took over as bassist for the band for the show.
Livestream:
1
Setlist
Brighter
Emergency
Here We Go Again
Never Let This Go
Pressure
Whoa
My Heart
Last Hope
For A Pessimist, I'm Pretty Optimistic
Looking Up
Careful
Renegade
When It Rains
Born For This
Part II
Ain't It Fun
Photos
Fan Photos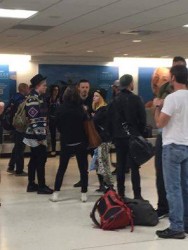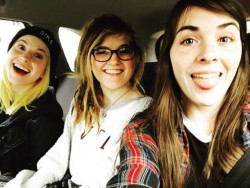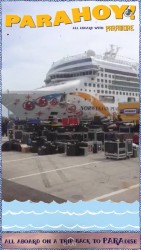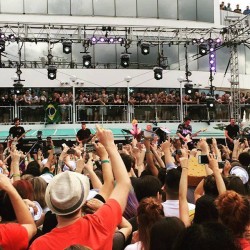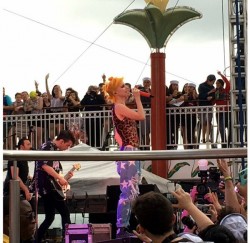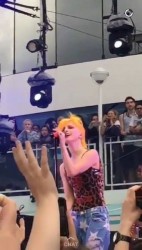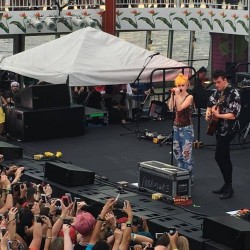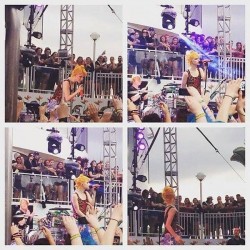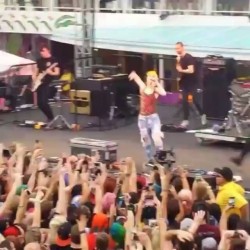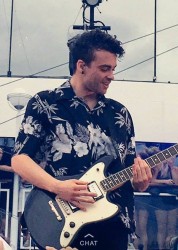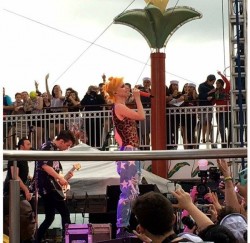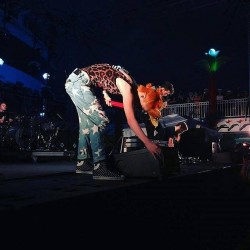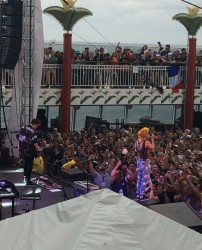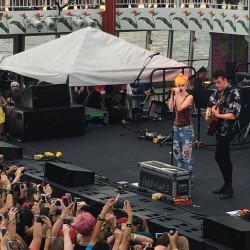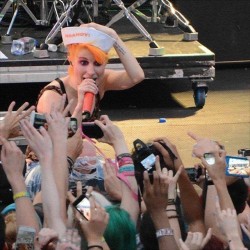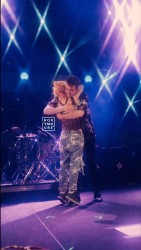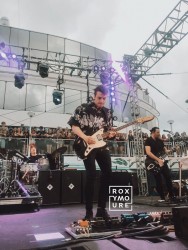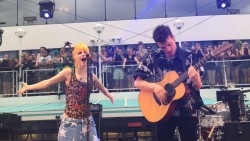 HQ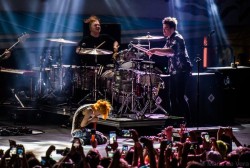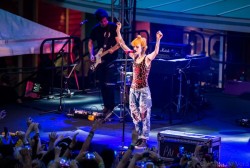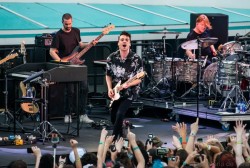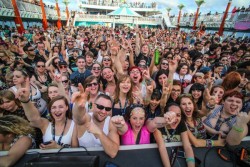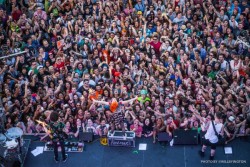 Videos
— Paramore (@TheParamoreNews) March 5, 2016
— Paramore (@TheParamoreNews) March 5, 2016
— Paramore (@TheParamoreNews) March 5, 2016
— Paramore (@TheParamoreNews) March 5, 2016
Quotes
Billboard
: It's pretty incredible to watch a seasoned live band like Paramore take the stage in apparent disbelief.
But Hayley Williams emerged onto the Norwegian Pearl's pool deck stage yesterday hands on head, signaling a nonverbal, "Oh my god — this again."
...With Parahoy! veterans getting the first crack at cabins, the sophomore voyage sold out months ago, validating what Paramore built from the ground up.
She knows it, too. She admitted, "The first time this was proposed to us we thought it was ridiculous and kind of laughed" — but only after completing the band's 90-minute cruise kick-off set. Paramore hadn't performed live in almost a year, and rain threatened throughout the dusky set, as clouds obscured the waning Miami skyline. They were shaking off the rust amongst the drizzles, but there was more on their minds than that. Original bassist Jeremy Davis left the band three months prior, and this was their first show without him.
"This is a song about my faith," Williams announced. "It means a hell of of a lot to me." Introducing the seldom-played song, she expressed hope for everyone finding meaning in the song, despite their inevitably differing beliefs. Since breaking into music as a teenager, Williams' Christianity has evolved in a sometimes-public manner, often through her lyrics. "This heart it beats, beats for only you," she sang, projecting 27-year-old meaning into lyrics she wrote while high school-aged. "My heart is yours."
Leaving the stage, Williams lingered a few extra seconds, locked in embrace with York. He's now the band's only other permanent, rostered member, and the crowd was left to wonder what sort of inner-band demons were exercised by playing this initial post-lineup change show. Awww ♥♥♥
Photos/videos by: Taylor Gordon |
Paramore_Mex
|
lafferty024
| kiasykes | s.ellecameron | positivekeira | maria_de_vera | roxymoure | paramore | Dammit_Francis | nickytoons
If you found this article useful, please share it with your friends on other social media by clicking the share buttons below. Also, if you liked this blog, subscribe for more!
Thanks for reading! :) ♥