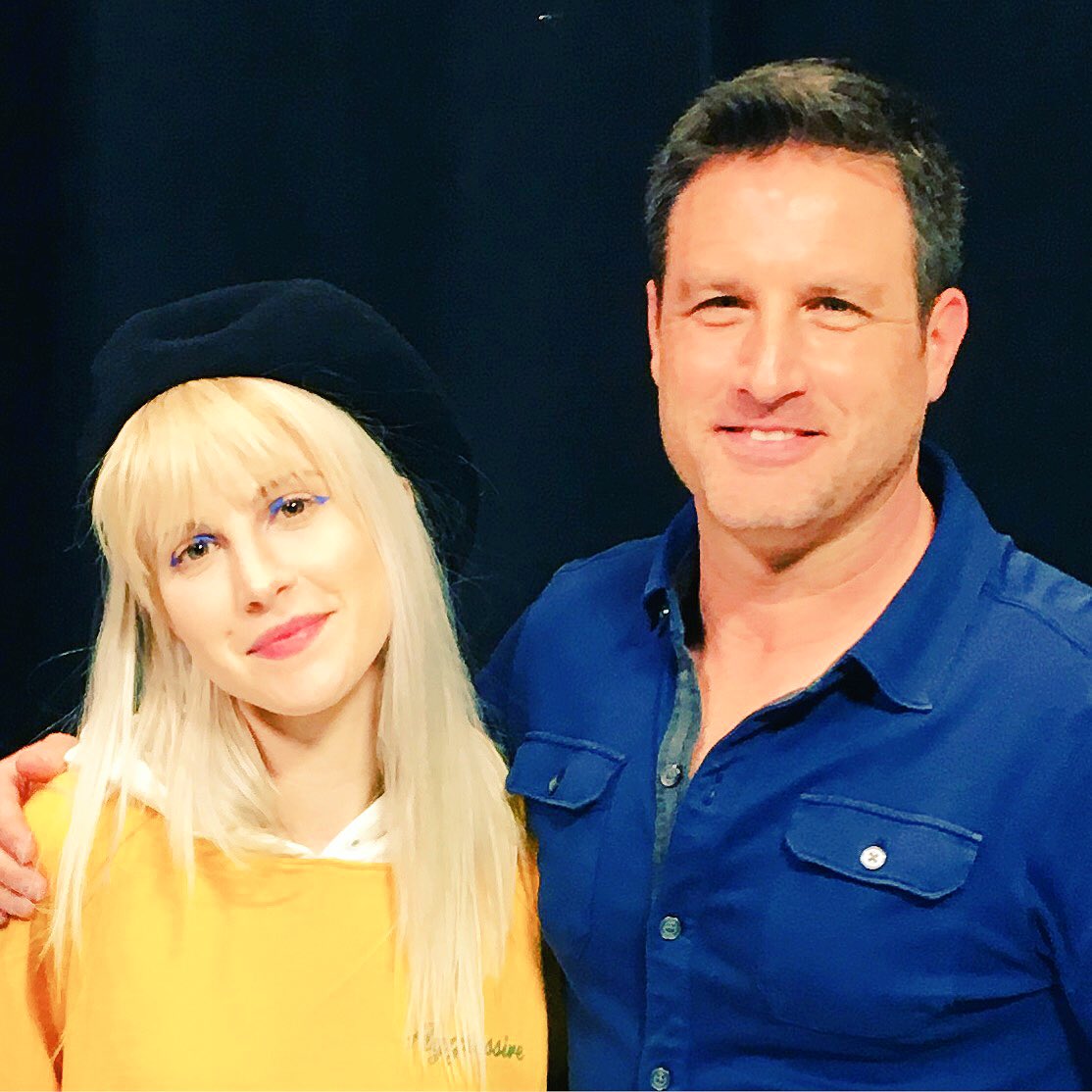 LAST UPDATE: Bryan Elliot uploaded the full interview!! Thank you so much for a resonating interview with Hayley.
UPDATE: Bryan Elliott updated a part of the interview with Hayley talking about her hair dye line, Good DYE Young, which she is CEO. Watch below.
Original Story:
Paramore
's lead singer Hayley Williams sat down with Bryan Elliott from
Behind the Brand on March 11, and the interview is very eye-opening. She explains how the band came to be, 13 years ago, her strained relationship with love and heartbreak, and even considering quitting the band two years ago.
This interview made me both happy and sad to be a P-more fan. As a whole, I'm so grateful that Hayley kept the band going, but at the same time, I understand why she'd wanted to quit. Growing up with almost the whole world watching you, when you've started out at 13 years old, on the road at 16, huge success during your teen years, has to be an intense feeling. And especially doing it when you're in a band with your ex!! (Ex-guitarist Josh Farro and Hayley had dated earlier on in the band's career then broke up).
The most astonishing part of the interview was when Hayley discussed the origin behind their 2010 hit "The Only Exception" from their third album,
Brand New Eyes.
It broke my heart to hear that this beautiful song started when she was doubtful she could ever fully fall in love again. But now that she's happily married and surrounded by people and fans who love her, I hope she knows that all of that heartbreak was worth it.
If you found this article useful, please share it with your friends on other social media by clicking the share buttons below. Also, if you liked this blog, subscribe for more!
Thanks for reading! :) ♥