What a rockin' surprise!! Rock god legends, the Rolling Stones, presented a new teaser for their "Ride 'Em on Down" music video, starring rock rebel Kristen Stewart. She's a huge fan of the Stones, so this is a huge shock for the rest of us.
The single comes off of the Stones' 23rd British and 25th American studio album,
Blue and Lonesome,
out December 2. It is the band's first album to feature only blues cover songs.
Photos
**Click to see photos in HQ**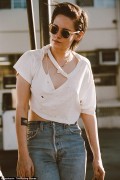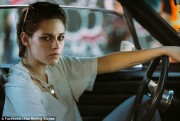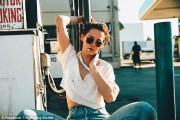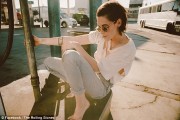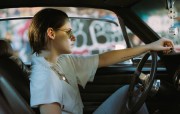 Behind the Scenes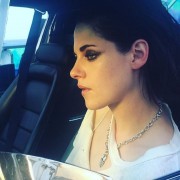 The Rolling Stones have released a teaser clip for their new video for 'Ride 'Em On Down', starring actor Kristen Stewart.

The track is lifted from the Stones' upcoming album of blues covers, 'Blue & Lonesome', out tomorrow (December 2).

See the teaser for the 'Ride 'Em On Down' below and a still of Stewart in the video above. The full video will arrive at 7am tomorrow (2 Dec).
Kristen even spoke about her experience filming the music video with
Daily Mail
:
Speaking about working with the iconic British rockers, Kristen revealed it didn't take much for her to come onboard with the unique musical project.

She said: 'It didn't take much more than a few words to get me amped on the idea. The Stones.

'A 65 mustang. Alone in Los Angeles. And the shoot was just as dreamy as the idea. We tore LA apart in a day and we had one hell of a sound track.'
Watch the teaser below:
— The Rolling Stones (@RollingStones) December 1, 2016
Rock on, Kristen!! ♥
What are your thoughts on the teaser? Leave comments below!
Thanks to:
jamiemakeupgreenberg
for the BTS photo.
If you found this article useful, please share it with your friends on other social media by clicking the share buttons below. Also, if you liked this blog, subscribe for more!
Thanks for reading! :) ♥