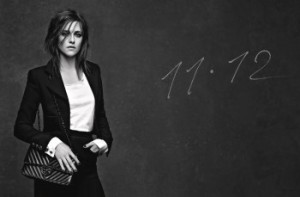 Click to enlarge.
"Le sac classique est comme la Maison Chanel. Il est à la fois essentiel et moderne, deux qualités qui vont rarement de pair."Kristen Stewart
"For me the iconic handbag is just like the House of Chanel, fundamental and modern, two qualities not usually shared." - Kristen Stewart
Video:


If you found this article useful, please share it with your friends on Twitter, Facebook, and Tumblr by clicking the share buttons below.
Thanks for reading! :) ♥