Paramore TV:
On
October 15th
, performing at the
KeyArena
, Paramore kicked off their long awaited
Self-Titled Tour
across the U.S. So far, Hayley, Jeremy and Taylor played
five
shows
-
Seattle, WA, Vancouver, BC, San Jose, CA, Anaheim, CA
and
Fresno, CA.
The shows gathered both positive and negative reviews – "
Hayley delivered a powerhouse performance and the band was spot-on, while still managing to pull off onstage pranks and banter with the audience,"
says
Kelli Skye Fadroski
while
Jim Harrington
claims that
"Paramore's success on the charts hasn't translated to the live arena."
Agreeing or not, the tour is going great!
Venue: Save Mart Center
Band: Hayley Williams, Jeremy Davis, Taylor York, Justin York, Jon Howard, Aaron Gillespie
Setlist:
Grow Up
Fast In My Car
That's What You Get
Decode
Ignorance
I'm Not Angry Anymore
Now
Daydreaming
When it Rains
Last Hope
Brick By Boring Brick
Holiday
crushcrushcrush
Ain't it Fun
The Only Exception
In the Mourning/Landslide
Pressure
Misery Business
Part II
Moving On
Still Into You
Photos
Such a rad photo of Jeremy Davis live in Fresno, CA at The Self-Titled Tour. #paratour pic.twitter.com/u3v7HQtF8I
— Paramore (@ParamoreEh) October 25, 2013
In HQ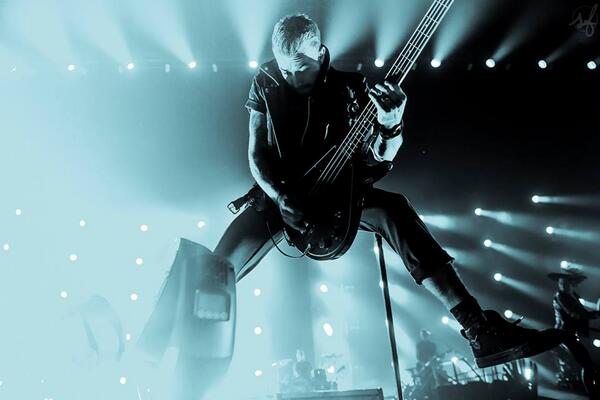 Interviews
Videos
Source