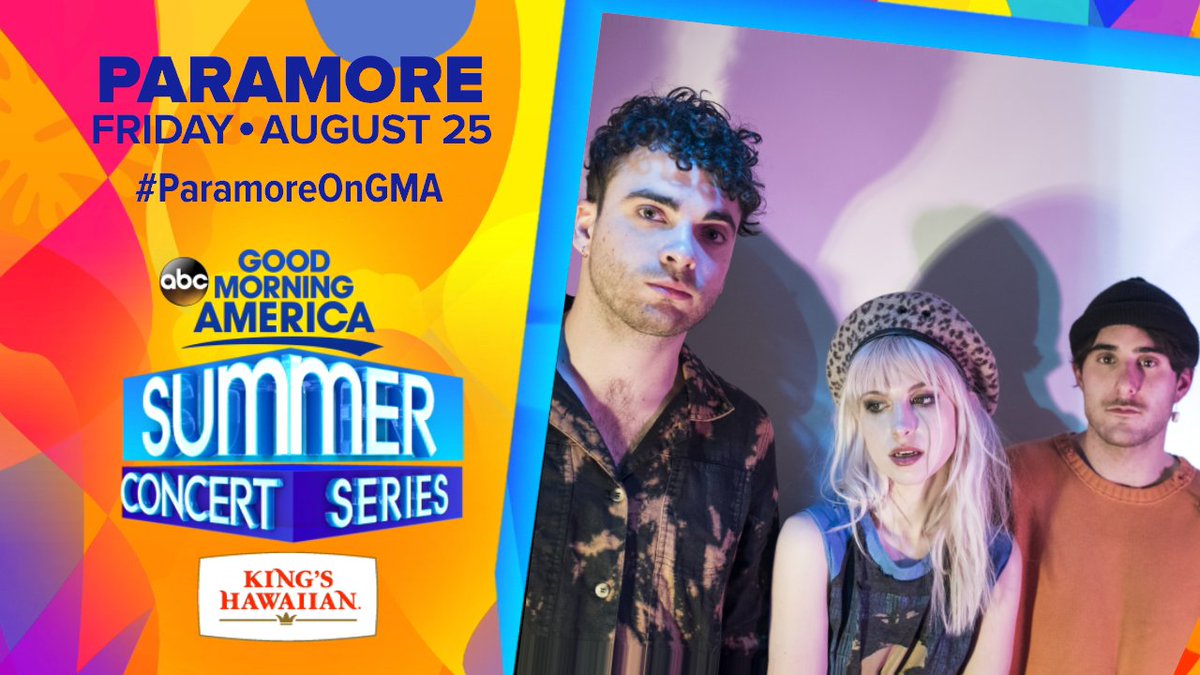 Paramore are confirmed to perform on Good Morning America's Summer Concert Series on August 25!! Hayley Williams, Taylor York, and Zac Farro are also set to play on Jimmy Kimmel on May 17.
I'm so excited for these first two shows of 2017, and then the album will be out on Friday, May 12, so we'll definitely know the feel of these songs when they go live!
— Good Morning America (@GMA) May 9, 2017
Info and photo credits:
GMA
If you found this article useful, please share it with your friends on other social media by clicking the share buttons below. Also, if you liked this blog, subscribe for more!
Thanks for reading! :) ♥