KRISTEN STEWART'S DIRECTORIAL DEBUT 'COME SWIM' IS GOING TO CANNES IN MAY!!!!!
Sorry for the all-caps, but I'm so excited for this news!! Refinery29, the company who so graciously is the reason how and why Kristen has been able to direct her short for their
Shatterbox Anthology
series, has announced that Come Swim is going to Cannes this May. See their report, as well as some behind the scenes photos and a FIRST TEASER TRAILER!!!
Since bursting onto the Hollywood scene as the universe's favorite mortal girl in Twilight, Kristen Stewart has always shone as an industry game-changer, even when surrounded by a sea of brooding, rakish vampires. As an actor, she's conquered a series of high-profile roles after Bella Swan, including parts in star-studded films ranging from Woody Allen's nostalgic romp through Tinseltown, Café Society, and Oscar darling Still Alice. She's also the first American to win France's prestigious César award for her performance in 2014's Clouds of Sils Maria.
Now, Stewart is joining the growing number of Hollywood women who've moved behind the camera, partnering with Refinery29's Shatterbox Anthology for her directorial début, Come Swim. A surrealist journey through the imagination's wild currents, Come Swim conjures a stunningly kaleidoscopic portrait of one man's emotional interior — unbounded darkness and desire. Shatterbox is proud to present Stewart's remarkably innovative short film, which will premiere this week at the Sundance Film Festival, and is also headed to Cannes in May. Catch the trailer above.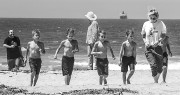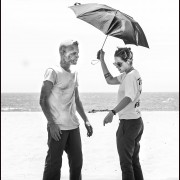 OMG I CANT EVEN RIGHT NOW MAN LMAOOO. Sorry I'm supposed to be "professional" on the blog, but when you literally have watched your favorite actress go from indie darling to big superstar to humble, grounded and oh-so wonderful human being and her growth as an actress over the years, you tend to feel some sort of pride!!
The CS premiere is only a few hours away and I have yet to do all my required work yet, so stay tuned to my Twitter for all the info coming in!!
If you found this article useful, please share it with your friends on other social media by clicking the share buttons below. Also, if you liked this blog, subscribe for more!
Thanks for reading! :) ♥