UPDATE: New photos of Kristen, Dakota Fanning and Julianne Moore from Porter Magazine
Original Post (2/28/16):
Photos
Fan/Media
MQ - Tagged
HQ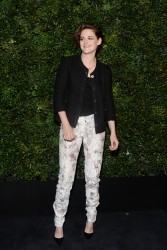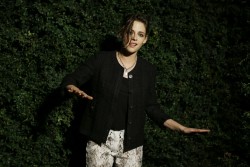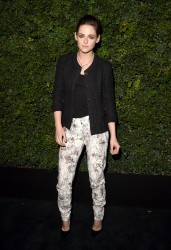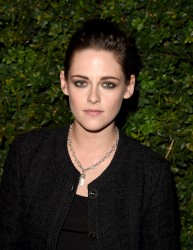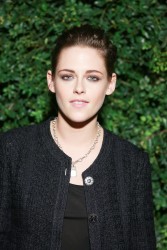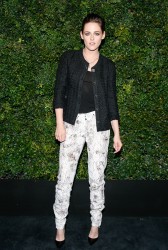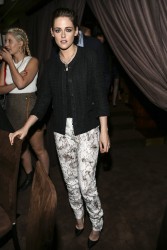 Kristen with actress Ellie Bamber
Kristen's close friends and co-stars Julianne Moore, Dakota Fanning and Eddie Redmayne also attended
New Portrait from Madame Figaro's March 18, 2016 issue
Fashion
— The Fashion Court (@TheFashionCourt) February 28, 2016
Variety:
Stewart kept it more low-key, opting to wear white and grey lace pants for the occasion.
"I didn't want to be 'styled' — I just wanted to wear pants and my jacket,"
said the Chanel ambassador, who starred in a Chanel short film this year. What she was most looking forward to at this year's Chanel event was the food.
"It's like, really good here!"
Stewart swore of Madeo, which prepared a three-course menu — of carciofi e parmigiano, petto di pollo al limone or branzino all 'isolana and tiramisu, paired with a Livio Felluga Pinot Grigio — for the discerning bunch.
HQs via:
adoringKS
If you found this article useful, please share it with your friends on other social media by clicking the share buttons below. Also, if you liked this blog, subscribe for more!
Thanks for reading! :) ♥