Paramore

's Hayley Williams
joined rocker buddies
New Found Glory
on a live show in CA to perform
"Vicious Love"
. After the show, Hayley met up with some fans for photos. Plus, we finally get to see the full version of Hayley's bright, new yellow hair!!
See the madness below in photos and video!
Fan Photos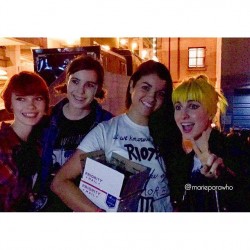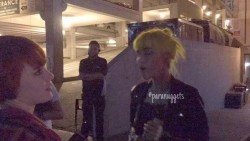 Clip:
— Paramore (@TheParamoreNews) November 21, 2015
Full video:
Video via:
theparamorenews
|
2
If you found this article useful, please share it with your friends on other social media by clicking the share buttons below. Also, if you liked this blog, subscribe for more!
Thanks for reading! :) ♥